JOB MARKETING PLATFORM
The next generation in Job Marketing
SIGN UP FOR THE JOB MARKETING PLATFORM TODAY!
TARGET THE RIGHT TALENT
The Job Marketing Platform allows you to easily select the most relevant online media channels for your desired audience, build your recruitment campaign and distribute your job vacancies via the right channels.
All that, powered by smart algorithm-based engine and just a few clicks away!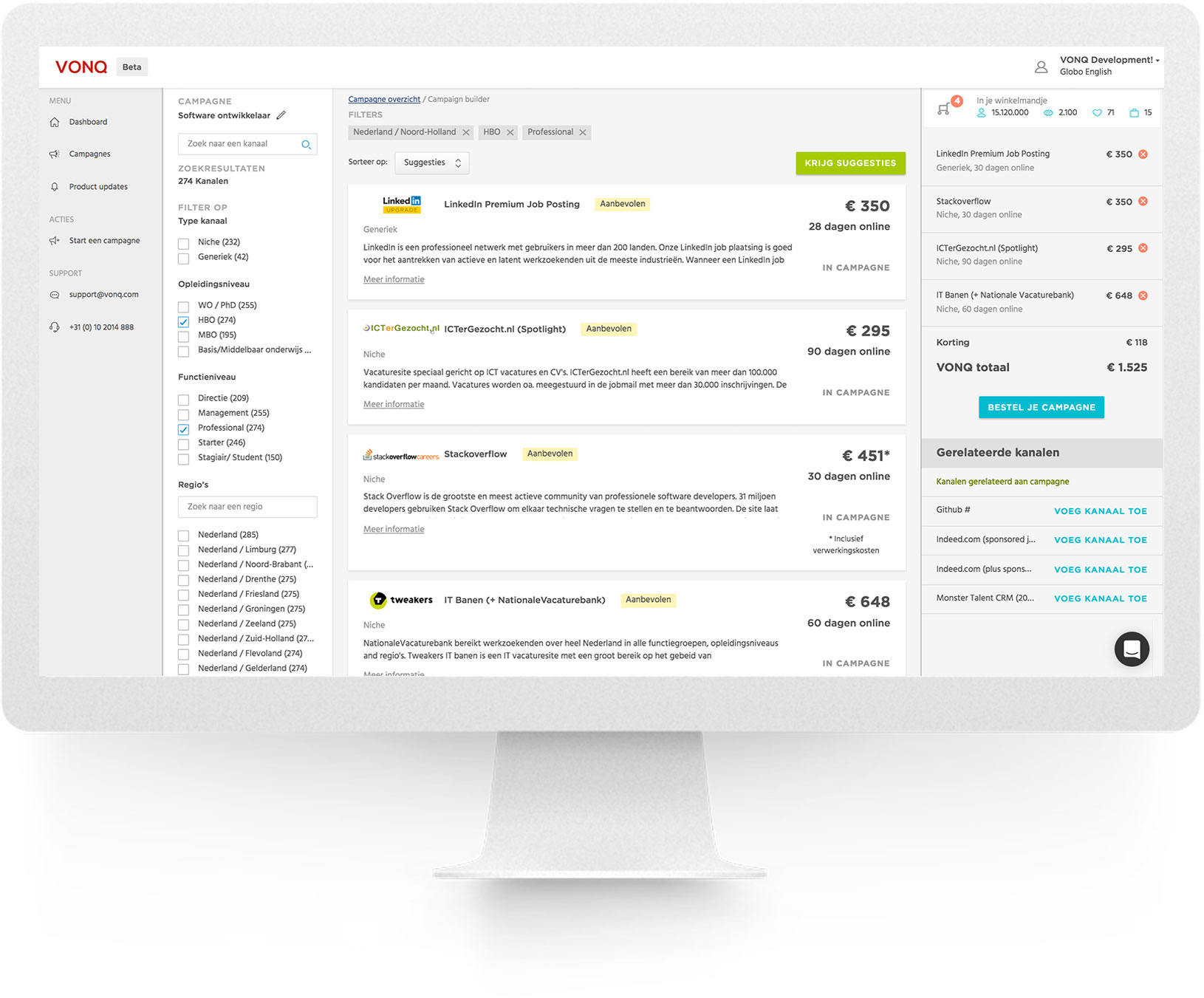 ---
JOB MARKETING ALLOWED US TO REDUCE OUR RECRUITMENT COSTS BY 80%
DATA-DRIVEN RECRUITMENT
Recruitment based on campaign performance data helps you make well-informed decisions. With the help of predictive data you spend your recruitment budget on the most relevant online channels for your desired audience. As a result you get high-quality candidates, faster and for less.
Sign up now and start targeting the right talent today!